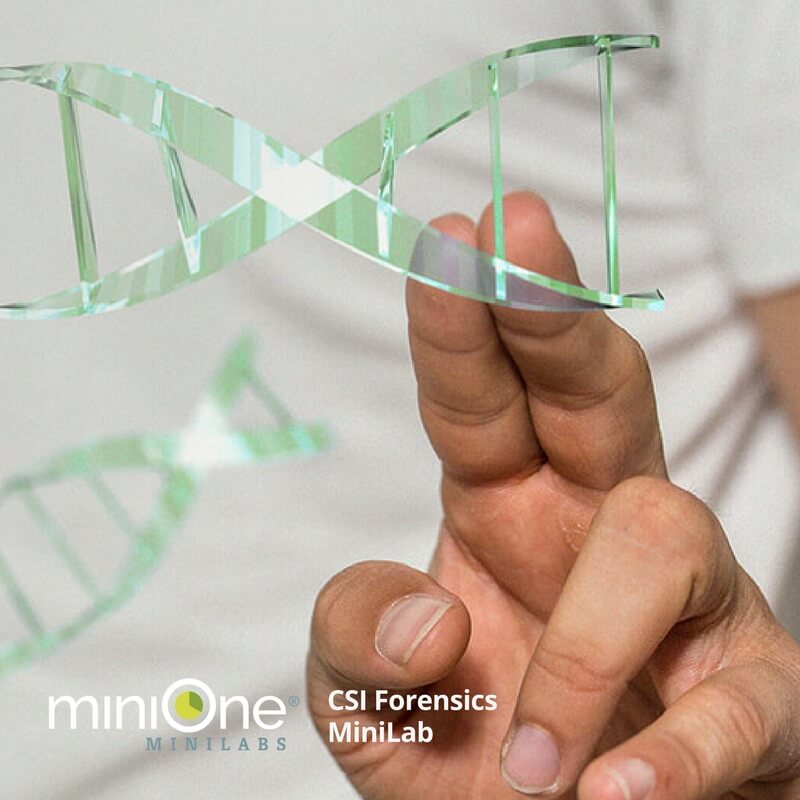 CSI Forensics MiniLab
Crime scene investigation is one of the most well-known and controversial applications of DNA profiling. The CSI Forensics MiniLab offers a compelling scenario that is sure to engage your students with electrophoresis and DNA analysis! Teach how multiple lines of evidence are used to connect an individual with the scene of the crime. Students use hair samples, fingerprints, and DNA banding patterns revealed by gel electrophoresis to determine which suspect could have killed Dr. Ward.
In this interactive MiniLab students follow multiple lines of evidence and sort through an array of DNA bands to match crime scene DNA to a suspect and solve the mystery of who killed Dr. Ward. This guide provides sample answers to questions and explains certain steps in the protocol.
Teaching Resources
Utilize these teachers guides and classroom handouts to get the most out of your CSI Forensics MiniLab.
* Teachers, please contact us for password to access this file.
Buy Now
CSI Forensics MiniLab
Thanks to shows like CSI, forensics is a popular field that interests all types of students. Using the CSI Forensics MiniLab, students develop an understanding of forensic science and gel electrophoresis while investigating the mystery of who killed Dr. Ward.
Price: $69.00 SKU: M3005
System(s): Electrophoresis