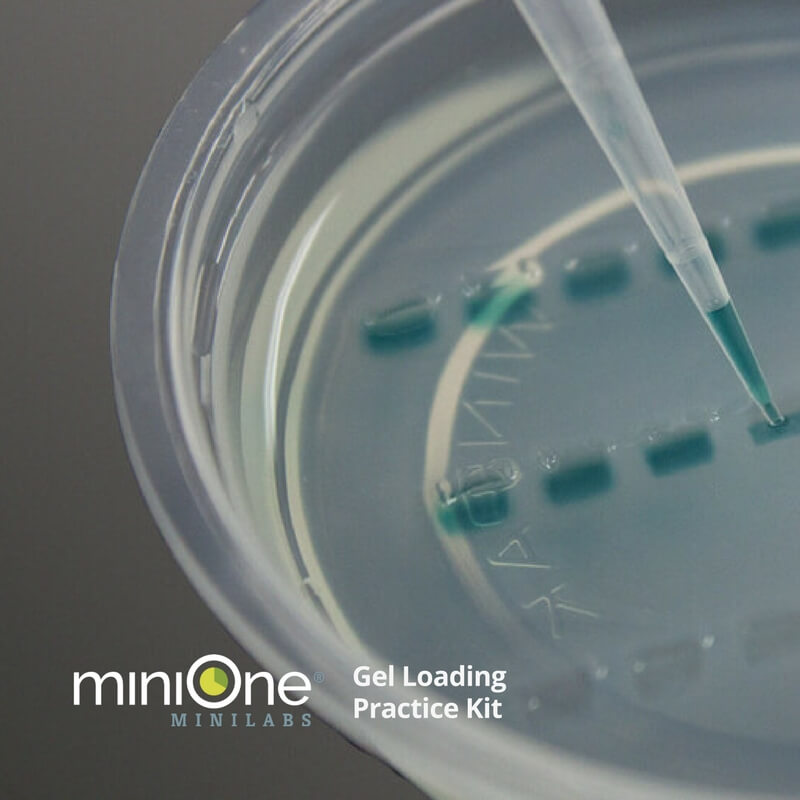 Gel Loading Practice Kit
An adjustable volume micropipette is the most ubiquitous tool in every biotech lab. Mastering its use is the gateway to delivering accurate and reproducible results from an experiment. With the Gel Loading Practice Kit, students first learn how to read and adjust the numerical display to accurately dispense small volumes of liquid onto plastic "target practice" cards.
Good pipetting skills are the gateway for producing accurate and consistent results in any molecular biology experiment. The micropipette allows researchers to transfer small volumes of samples accurately into the wells of an agarose gel. Help your students learn these essential skills with plastic "target practice" cards, a fun activity that requires accurate volume adjustment and micropipette handling, and practice agar gels, which closely approximate the feel of loading an electrophoresis gel.
Teaching Resources
Utilize these teachers guides and classroom handouts to get the most out of your Gel Loading Practice Kit.
* Teachers, please contact us for password to access this file.
Buy Now
Gel Loading Practice Kit MiniLab
Students can master the skills to load an agarose gel with the Gel Loading Practice Kit from MiniOne Systems.
Price: $49.00 SKU: M3002
System(s): Electrophoresis