MiniOne Resource Center
Find STEM project ideas, PowerPoint presentations, teachers guides and classroom handouts to use with your MiniOne Electrophoresis System.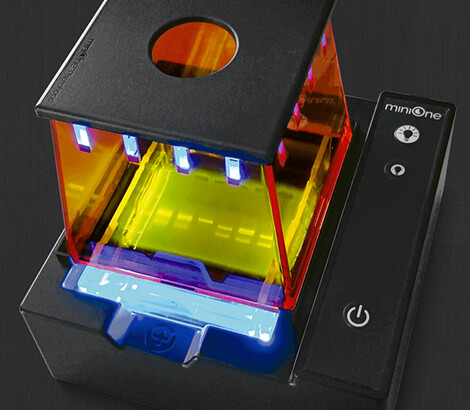 MiniOne Classroom
How to Use Your MiniOne
This short 10-minute course will show you how you can easily use the Electro- phoresis System in your biotech classroom.
Free lesson
Introduction to NCBI Bioinformatics Databases
Begin your exploration of genomic big data with this fun and accessible online activity. Contact us for password to download.
Latest from the MiniOne Blog
Are you looking for classroom activities that will bring together science, technology, engineering, and mathematics in one integrated experience? The solution could be at your fingertips - gel electrophoresis! Electrophoresis typically enters the biology curriculum as...
read more
This is a guest post courtesy of Mr. Andrew Faiz, a biology teacher at East Boston High School. A big thank you to Mr. Faiz for this wonderful blog post, and for sharing your fun, practical class project that helps students learn how to use a pipette while exploring...
read more