MiniOne Resource Center
Find STEM project ideas, PowerPoint presentations, teachers guides and classroom handouts to use with your MiniOne Electrophoresis System.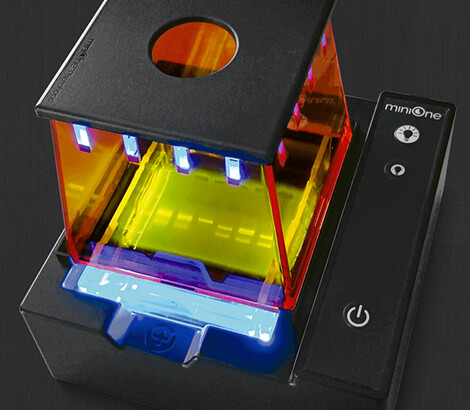 MiniOne Classroom
How to Use Your MiniOne
This short 10-minute course will show you how you can easily use the Electro- phoresis System in your biotech classroom.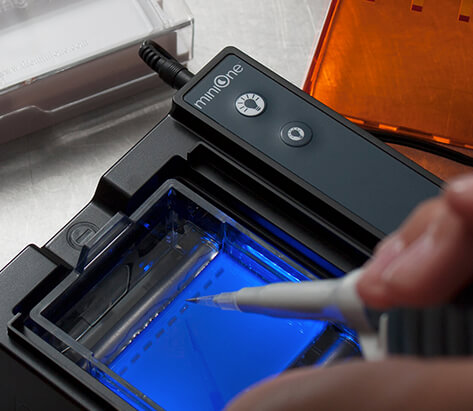 MiniOne MiniLabs
Complete Lab Kits for Hands-on Learning
Help your students master basic biotech skills through popular applications of electrophoresis in DNA fingerprinting and more.
Latest from the MiniOne Blog
Scientists have used bacteriophage lambda (lambda phage) to reveal the molecular secrets of life since the 1950s. When you teach your students about restriction enzymes, recombinant DNA, or gene regulation, you are drawing on decades of basic molecular biology...
read more
Hello! I'm Diane, an AP Biology teacher who attended a recent MiniOne workshop in New Jersey, and I'd like to share an interesting revelation I had while working with my MiniOne DNA Electrophoresis System in my classroom: it's possible to store casted electrophoresis...
read more
We found the miniOne system at an NSTA Conference, we purchased one and fell in love with it. The following year we bought 10 more units and it has transformed our curriculum. We just used them with a DNA Analysis Lab; to be able to have our students work with a gel electrophoresis unit is such a tremendous experience for them. We've used the miniOne from our General Biology classes up to our AP Biology classes, they have been one of the best investments for our department. On top of being a curriculum changing tool, the company is top notch as they have taken such good care of us. We recently placed an order and needed it quickly, but after an issue with the shipping it looked like there might be a setback. Dani was great, she took care of the shipment and personally made sure we received it on time. Thank you!
Paul Winkeler