"For Science Teachers, By Science Teachers!" The Region 13 Central Texas mini-CAST (Conference for the Advancement of Science) is this Saturday, June 13, at John B. Connally High School, Austin, Texas.
Hands-on workshops.
Join us for a full day of learning!  Sessions will be offered throughout the day for science teachers (K-AP).  It's a fun way to learn, engage and network with STEM educators.  Full details, including location and hours are available here.
Gel Electrophoresis
We're excited to head back to Texas for this mini-CAST to talk about gel electrophoresis in your classroom.  Our MiniOne System will be available for you to evaluate.
Our safe, classroom friendly design is worth a look:
No EtBr
No UV
Blue LEDs
Run and Cast Separately
Observe Real-time DNA Results
Less than 30 minutes
We think it's an affordable solution you will want in your labs.  Stop by and visit with us!  We'd enjoy showing the MiniOne and hear what your students think about gel electrophoresis.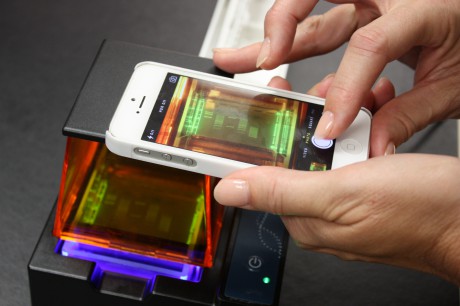 To learn more…
The Science Teachers Association of Texas hosts a series of regional mini-CAST events throughout the year to engage educators in the latest technologies and to build a community dedicated to advancing science teaching and learning. Check out their upcoming event schedule.