MiniOne PCR System
Make Teaching PCR Labs a Reality.
The MiniOne PCR System revolutionizes teaching hands-on PCR DNA amplification in classrooms. The new MiniOne PCR System, guided by the same design principles as the MiniOne Electrophoresis System, directly addresses the cost and time-commitment barriers faced by teachers who want to bring polymerase chain reaction (PCR) into their classroom.
$799
(tablet sold separately)
MiniOne PCR System Features
Fast. Intuitive. Accessible.
The MiniOne PCR System provides a fast and reliable hands-on PCR DNA amplification experience in the classroom. Students can set up reactions and program and monitor their PCR protocol on mobile tablets (iPad or Android), smartphones, and laptops – all in one classroom session. Set-up and prep for the experiment is fast and simple. The MiniOne PCR System makes PCR exciting and accessible for your classroom and provides your students the opportunity to engage deeply with core biological concepts.
Designed specifically for student use, it features:
16-sample capacity accommodating multiple student groups.
Temperature range from 4 – 99°C , including the ability to hold reactions at 4°C.
Peltier-based temperature cycling technology for fast heating and cooling.
Thermal cycler to mobile device connection, which requires no cable or wifi.
Intuitive and interactive app for mobile device that engages students by having them program and monitor their own PCR reactions.
Sample Capacity
MiniOne PCR System accommodates up to 16 samples which is ideal for 2 – 4 groups of students or a small class. For larger classes, multiple PCR systems can be used to maintain hands-on interaction for all your students.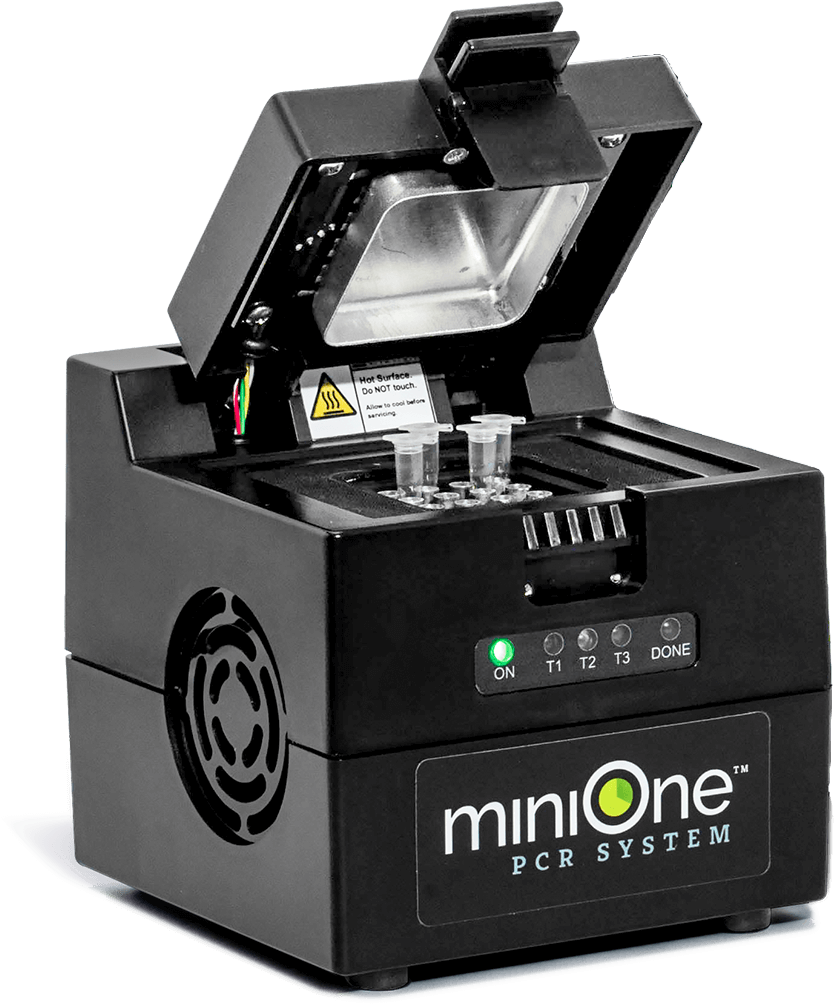 Fast Amplification
Peltier-driven heating and cooling with an optimized control algorithm completes a typical amplification protocol 50% faster than air cooled thermal cyclers.* Our PCR 101 Lambda phage genome MiniLab amplifies in less than 20 minutes. Now your students really can setup, program, and complete a DNA amplification lab in one classroom period.
Compact and Safe
The compact and fully enclosed MiniOne PCR System saves bench space and ensures students are not exposed to wires and heating elements. Additional features include interlocking lid which must be closed for the thermal cycling program to start, low noise level that won't disrupt lecture discussions, and bright LEDs on the unit indicating each protocol stage for easy monitoring.
Constant Temperature
MiniOne PCR System is more than a just thermal cycler. It is also a heat block and a cold block, replacing that messy, bacteria-infested water bath. Use it for precisely-timed restriction digests, transformations, DNA extractions, or just keeping reagents at a constant temperature.
Amplification Completed
After the PCR reactions are completed, the samples can be held at 4°C in the unit until they are ready for the next step. The samples can be run on a gel in the MiniOne™ Electrophoresis System or stored in the refrigerator immediately.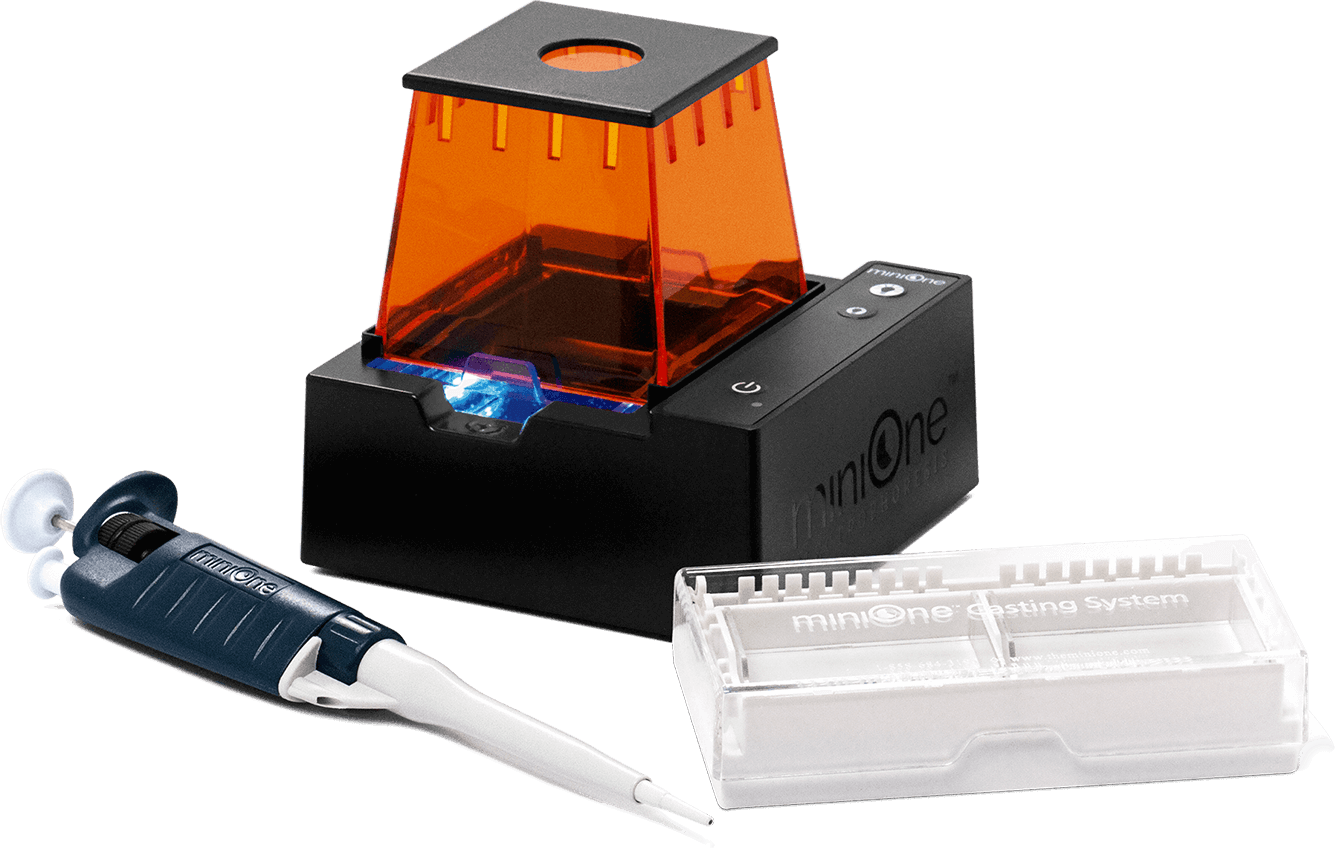 I tried the MiniOne PCR machine for bacterial transformation and for restriction digest with the constant temperature function. Both worked great. Jo Wu, PhD
Ready to try the MiniOne PCR System yourself?