NEW – The Winston™ Fluorescence Reader
The newest addition to the MiniOne® family of classroom-friendly biotech equipment, The Winston Fluorescence Reader helps introduce students to concepts of fluorescence.
Using fluorescence to visualize samples and reactions is a common molecular biology technique to determine how much sample is present or what is happening in a sample since the samples are often colorless, low in abundance, and too small to see.
Fluorescent visualization can now be done in the palm of your hand with The Winston Fluorescence Reader.
This system is designed to work with samples that can be excited by blue light. With MiniOne Systems' Winston Fluorescence Reader, students use fluorescence to detect and see samples glow in colors they won't believe and then document their findings.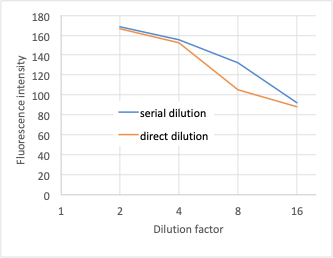 Use the MiniOne Winston Fluorescence Reader to practice essential real-world biotech skills like dilutions, pipetting, calculating concentrations, and documenting results.
The Winston includes: one MiniOne

® 

Photo Hood, one MiniOne

® 

Winston Platform with space for up to 4 DNA samples, a rechargeable battery, and a USB charging cable
FREE Protocols for The Winston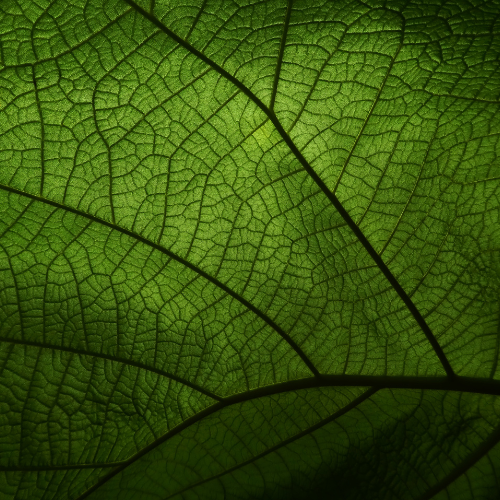 Falling for Fluorescence Activity
Students will be able to determine the differences between seasonal changes and chlorophyll presence within a leaf. Students will be able to relate chlorophyll presence to overall gross primary production (GPP), and be able to describe the role of GPP in the global carbon cycle.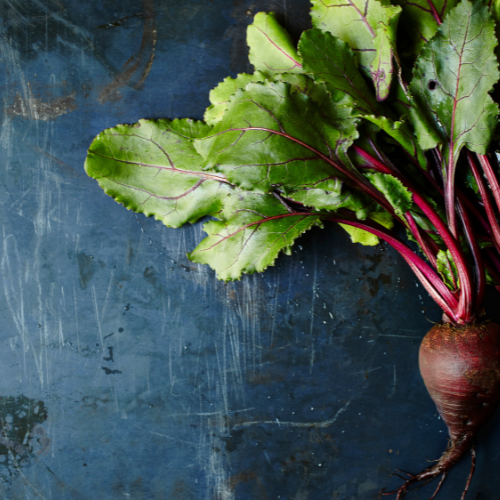 Mad Beets! Getting to the Root of Fluorescence
Students will be able to determine where in a beet plant photosynthesis is occurring. Students will be able to describe the general anatomy of a plant, and be able to relate fluorescence to photosynthesis and biotechnology.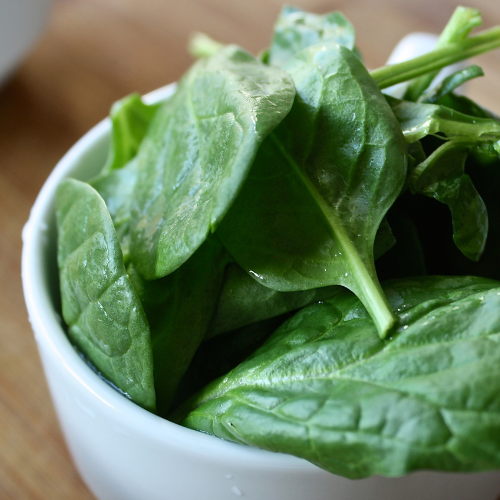 Chlorophyll Solubility Activity
Plant leaves contain several colored compounds, called pigments, involved in harvesting energy from light. In this hands-on experiment, you will extract pigments from spinach using water and isopropanol and observe the fluorescence of the two solutions. Explain the differences in solubility of the plant pigments using your knowledge of chemistry!
Click below for MiniLabs for The Winston Fluorescence Reader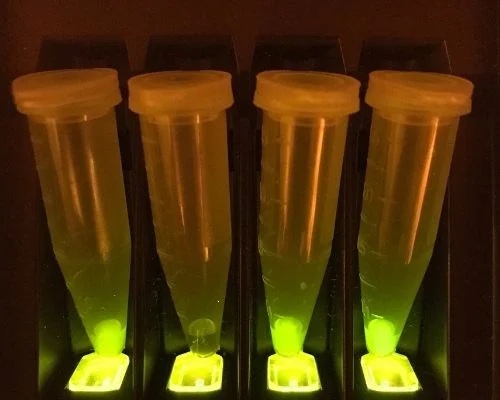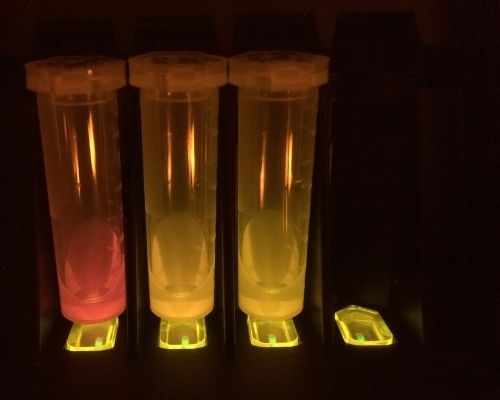 Bloody Chlorophyll – 
Test for adulterated olive oil
Who is Winston Walker?
Winston Walker dedicated his life to serving his country and finding solutions, whether on his aircraft or in industry following his extensive military service. His drive to make science education more accessible led to the development of the MiniOne Electrophoresis and PCR Systems. His final contribution is The Winston viewer, which helps students of all ages answer various questions around molecules. His impact on science education is global, bringing equality to teachers and students worldwide.