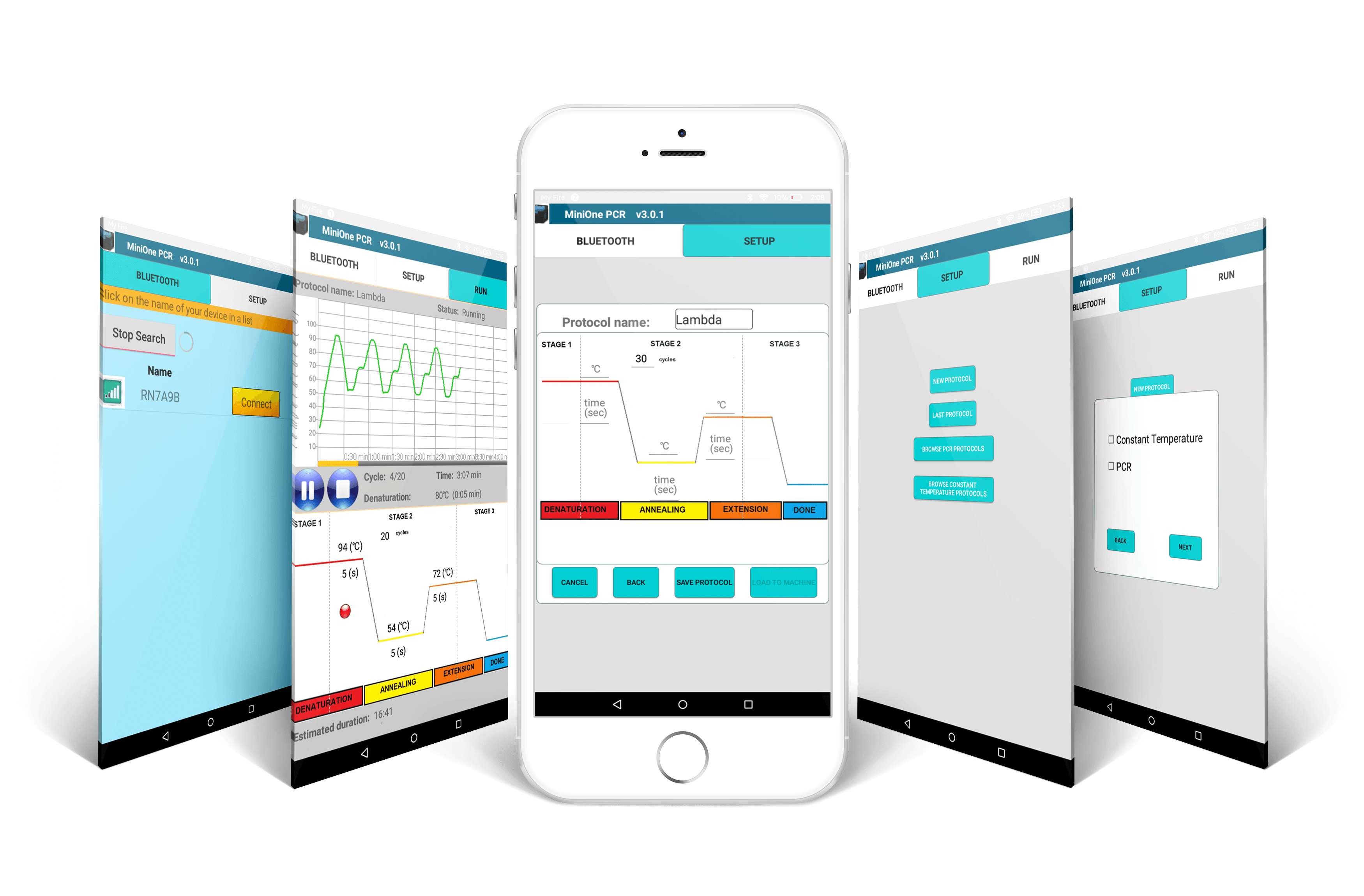 MiniOne® PCR App
Intuitive, student-centered app for programming and monitoring your PCR protocols.
Features:
Interactive screens lead students through each step of setting up the PCR protocol.
Pause feature stops the protocol at the end of the extension step for convenient cycle number analysis.
Graphical output displays real-time temperature data that can be saved or emailed at the end of the run.
Bluetooth® Compatible with Common Mobile Tablets, Smartphones, and Laptops
Available for: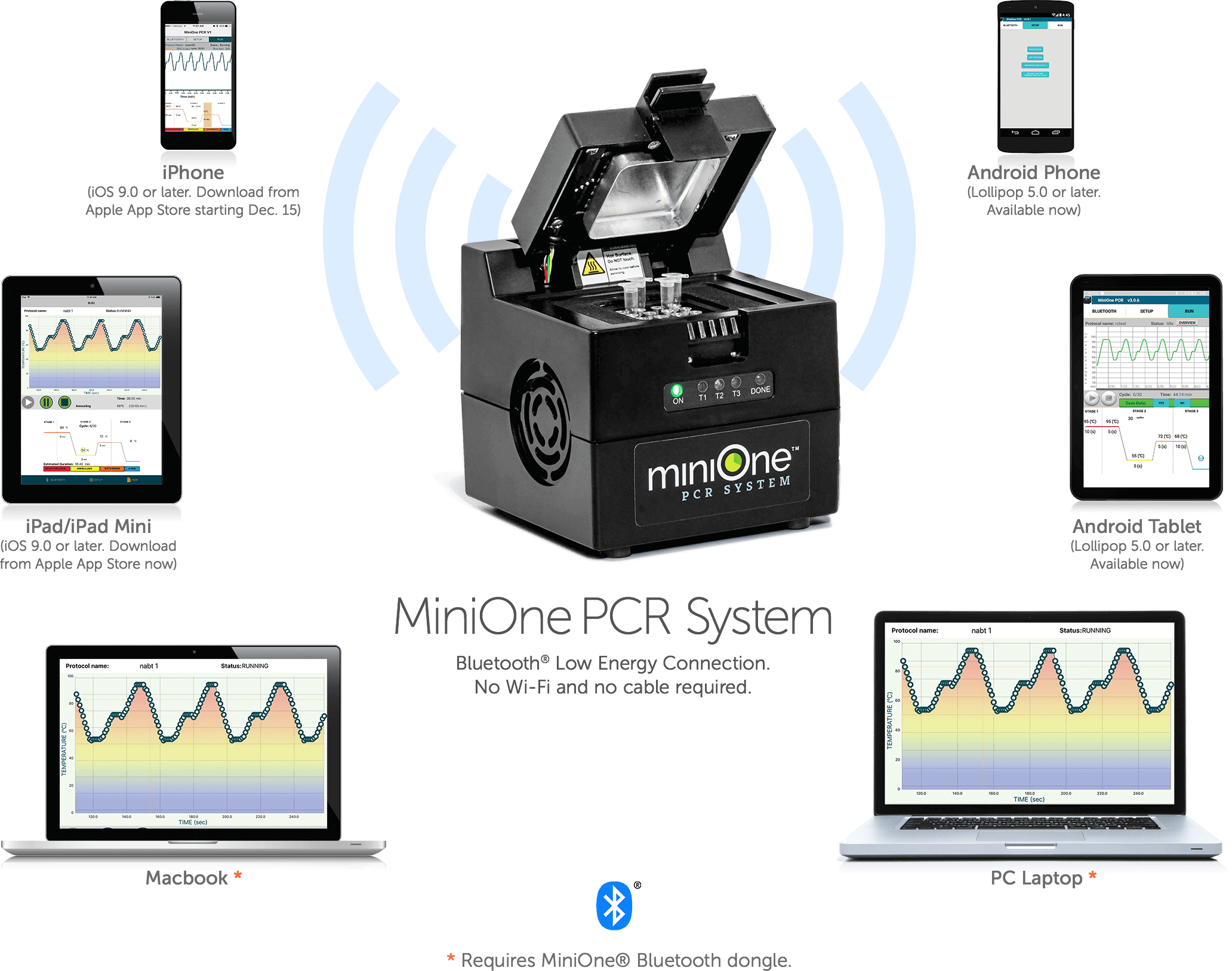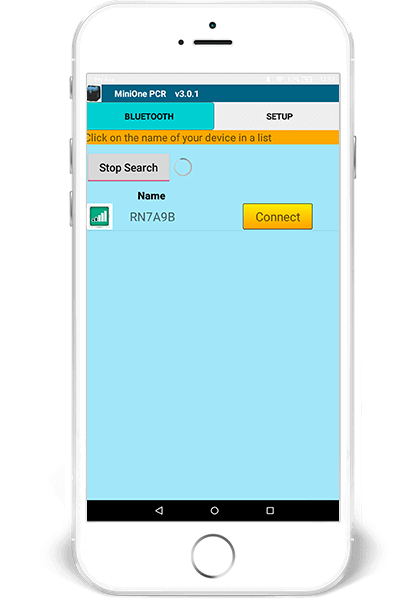 1. Bluetooth® Connection
View and connect to available PCR Systems with a wireless Bluetooth® connection. No cables or Wi-Fi needed!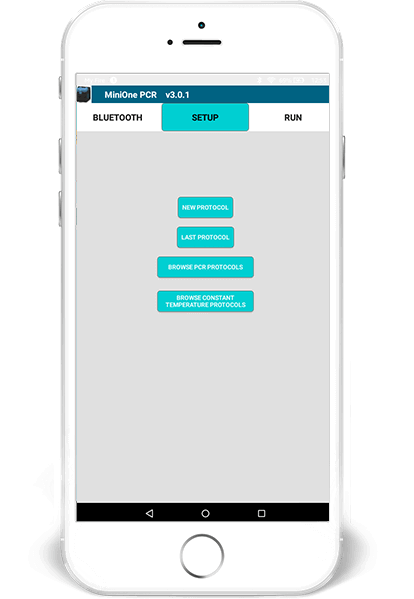 2. Setup
Create a new protocol, access your last protocol or browse the library of saved protocols from the Setup menu.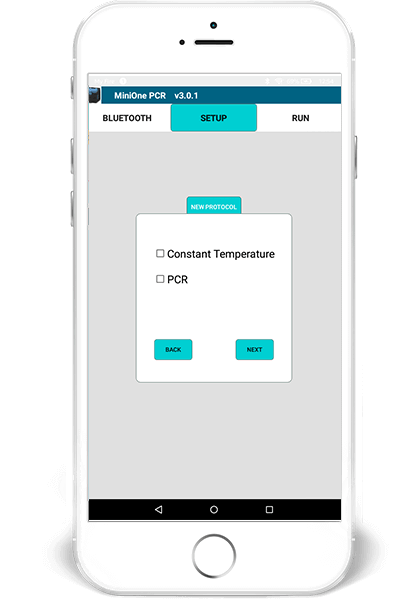 3. Protocol
Select constant temperature mode for restriction digests and DNA extractions, or PCR mode for DNA amplification.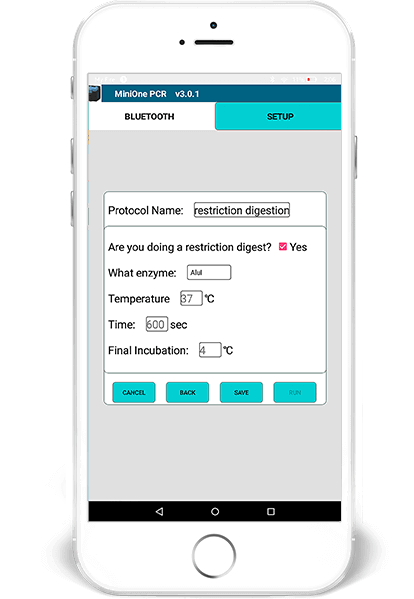 4. Constant Temperature
Set up constant temperature protocols to incubate samples at 0-99°C using a simple, intuitive interface.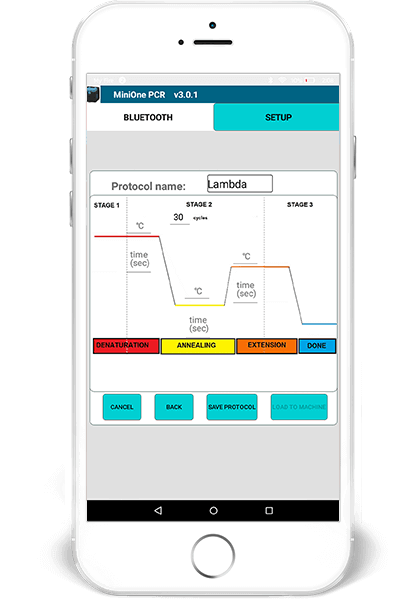 5. PCR
Graphic PCR programming interface allows students to enter time and temperatures directly on the PCR overview graph.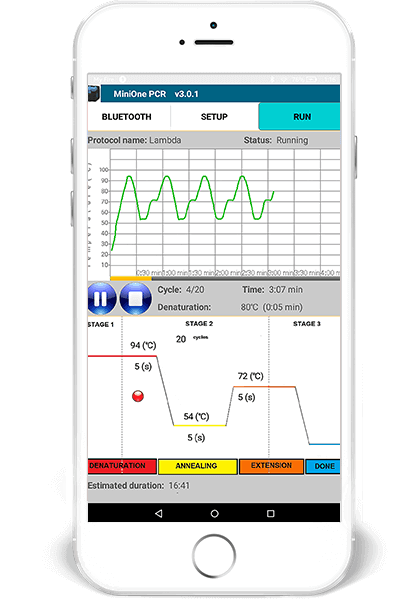 6. Cycling
The run screen shows a continuously updated, real-time readout of the temperature, current cycle, current step, and elapsed time.
I tried the MiniOne PCR machine for bacterial transformation and for restriction digest with the constant temperature function. Both worked great.
Jo Wu, PhD
Ready to try the MiniOne PCR System yourself?