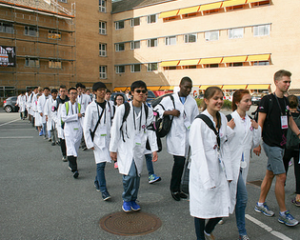 The IBO emphasizes it is critical to bring "together young people from all over the world in an open, friendly and peaceful mind" to compete, to be inventive, to be creative, and to persevere.  Ultimately, the IBO brings young people together to enjoy the challenges of biology in the spirit of friendly competition.
---
"At IBO young people make friends from around the world who are passionate about the same subject as them. We want to inspire them to create their own global communities and networks so that in future they can be research colleagues and help each other"
Poonpipope Kasemsap, International Chairman International Biology Olympiad
---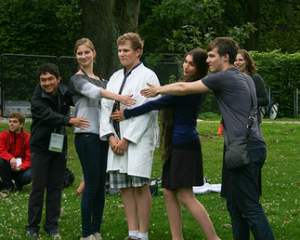 As we continue to celebrate the achievements of the student scientists we invite you to review the results, photos and video from the IBO 2015.
Final results International Biology Olympiad 2015:
https://ibo2015.org/ibo2015/results/
Enjoy the photo albums from IBO2015:
https://bit.ly/iboflickr
Embi Tec #IBO2015 experience video:
https://bit.ly/embitecibo2015
Images courtesy: IBO2015 and Sander Jensen.