Description
Ditch the dish and kick the ice bucket! Get growing and get glowing in only two classroom periods by upgrading a classic lab activity to reduce your prep and integrate technology to take the mess out of transformation. In this hands-on MiniLab, students use a heat shock transformation to introduce plasmid DNA into a safe strain of E. coli then observe constitutive expression of ampicillin resistance and induced expression of eGFP.
This lab uses the innovative MiniOne gloTray™, which replaces four petri dishes and comes pre-poured to greatly reduces prep for teachers, and takes advantage of the MinOne PCR System's temperature control capabilities to eliminate the need for ice buckets and water baths. The entire heat shock protocol can be done in the PCR system. After incubation, visualize and document your results by placing the gloTray in The Winston Fluorescence Reader to see all 4 conditions at one. 
Prep Be Gone! 
gloTrays come prepoured and ready to use 

Reagents are pre-aliquoted for individual workstations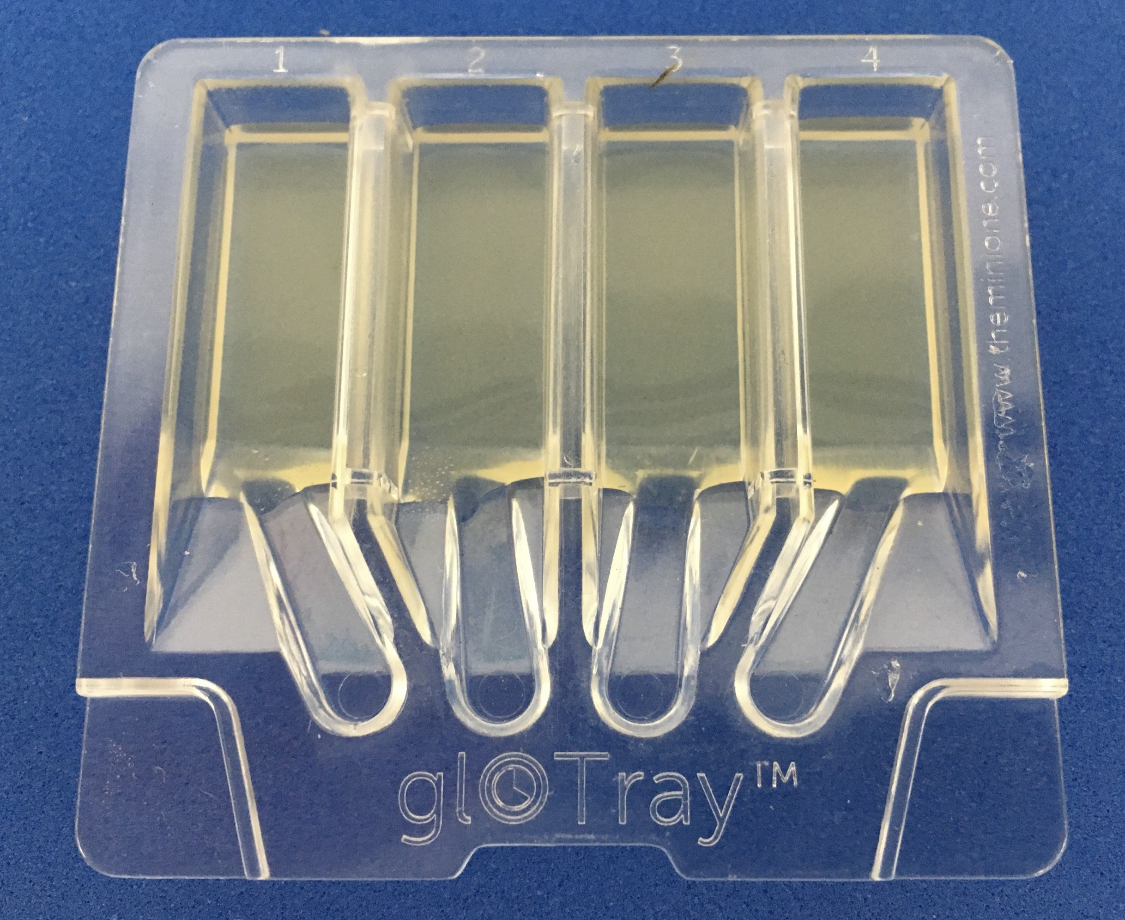 Flexible timing
Lab can be done in 1 – 3 days depending on your schedule
Hands-free and no-mess heat shock
The MiniOne PCR System with 4°C capability allows you to use your MiniOne PCR System as a heat block and an ice bucket in a linked protocol! Run the entire transformation protocol in ~13 min!

See all of your results at once
The Winston Fluorescence Reader makes it easy to visualize and document your results!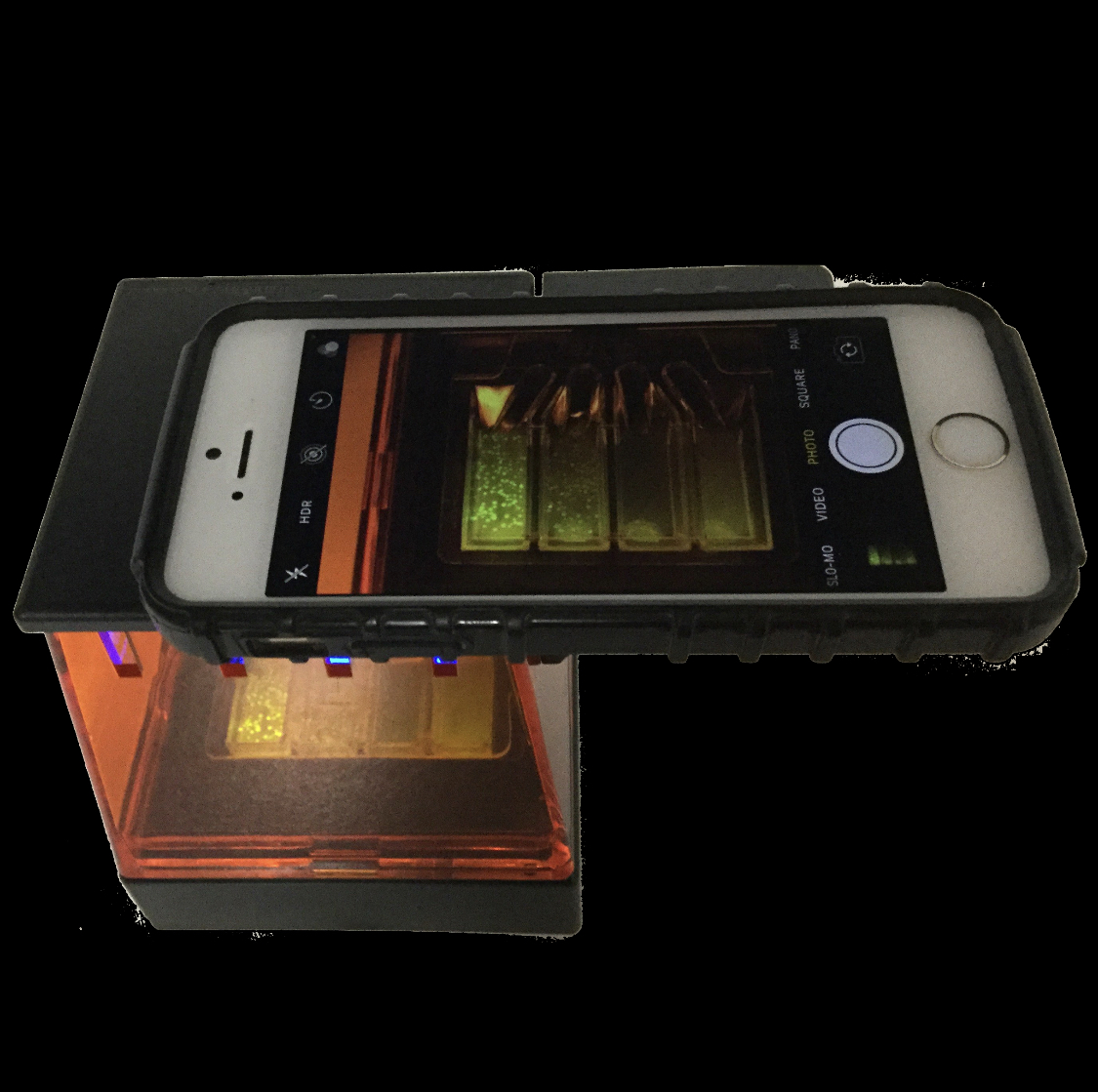 Clear and Positive Results
Tight control of GFP Expression for no leakage of GFP in uninduced conditions.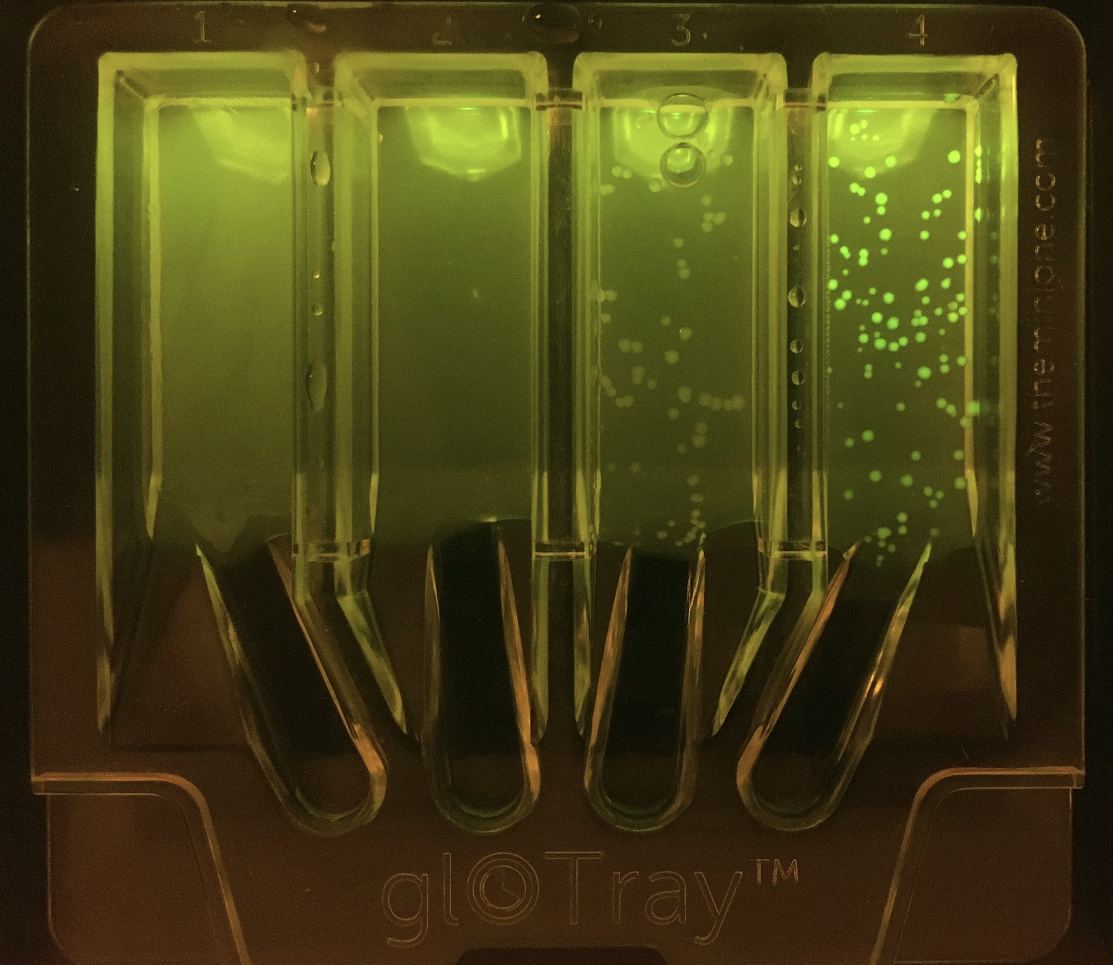 Materials Included in each MiniLab:
Each MiniLab contains enough materials for 10 workstations, 2 – 3 students per workstation. Reagents come pre-aliquoted for individual workstations. 
MiniOne gloTrays with LB medium

BL21 stock culture on gloTray

LB broth medium

Bag of 0.65 mL microcentrifuge tubes

CaCl2 solution

eGFP plasmid DNA solution
Sterile dH2O
Plastic inoculating loops
Sterile wooden spreaders
Access to the digital Teacher's guide – COMING SOON!
REQUIRED but not included: