Description
The MiniOne Electrophoresis System is a game-changer for life science educators and students, allowing students to take ownership of every step of the electrophoresis lab from prep to results analysis. Thanks to its student-safe components, intuitive design, and new rugged carrying case, the system can even be used for take-home labs in remote learning environments. The MIniOne Electrophoresis System for Distance Learning Kit includes everything a teacher and student would need to do electrophoresis in the classroom lab or at the kitchen table.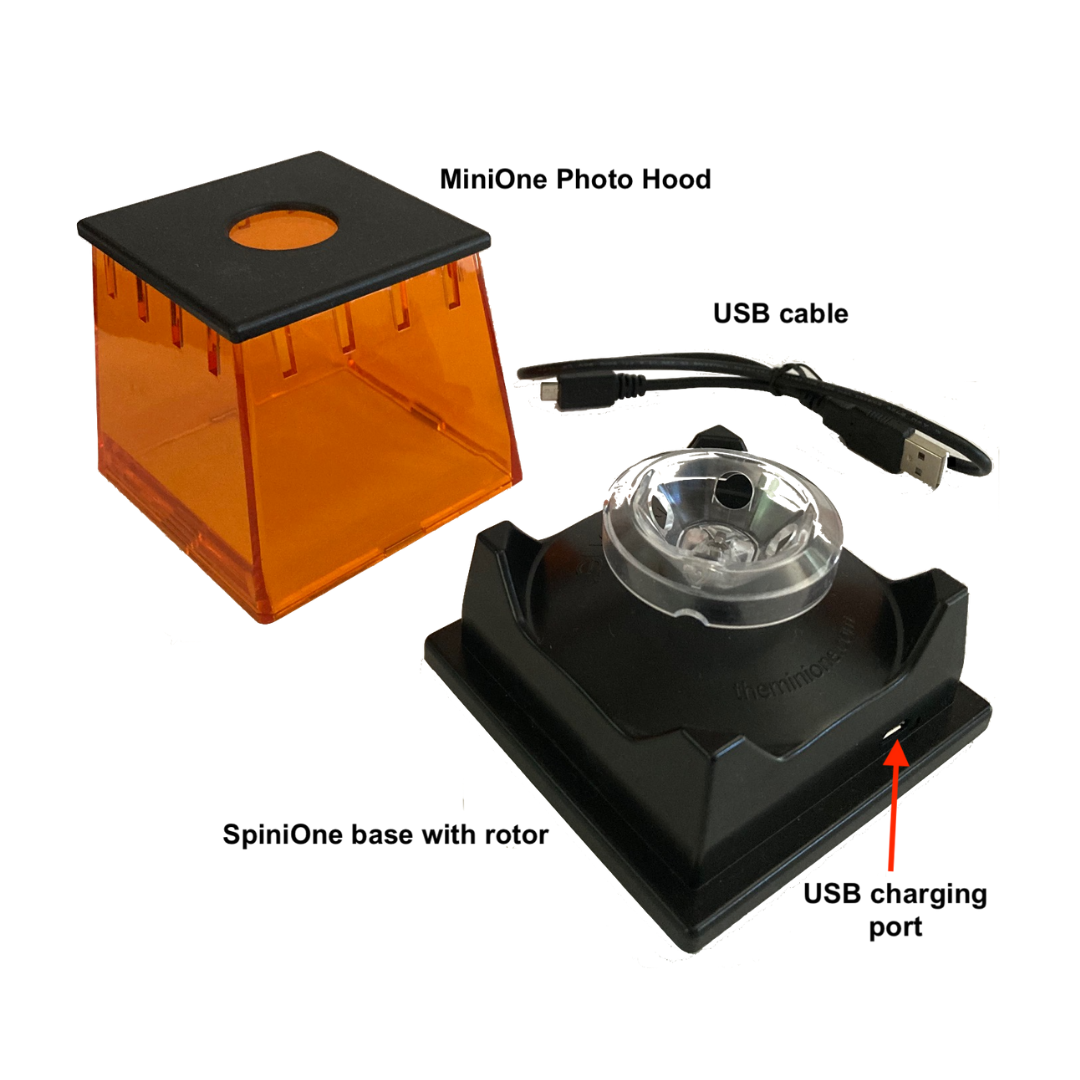 Shaken samples? If you struggle with precious samples stuck to tube lids, the SpiniOne™ mini centrifuge is here to save the day. Powered by a rechargeable battery, these compact, portable devices allow students to spin down samples anywhere, minimizing the need for equipment sharing.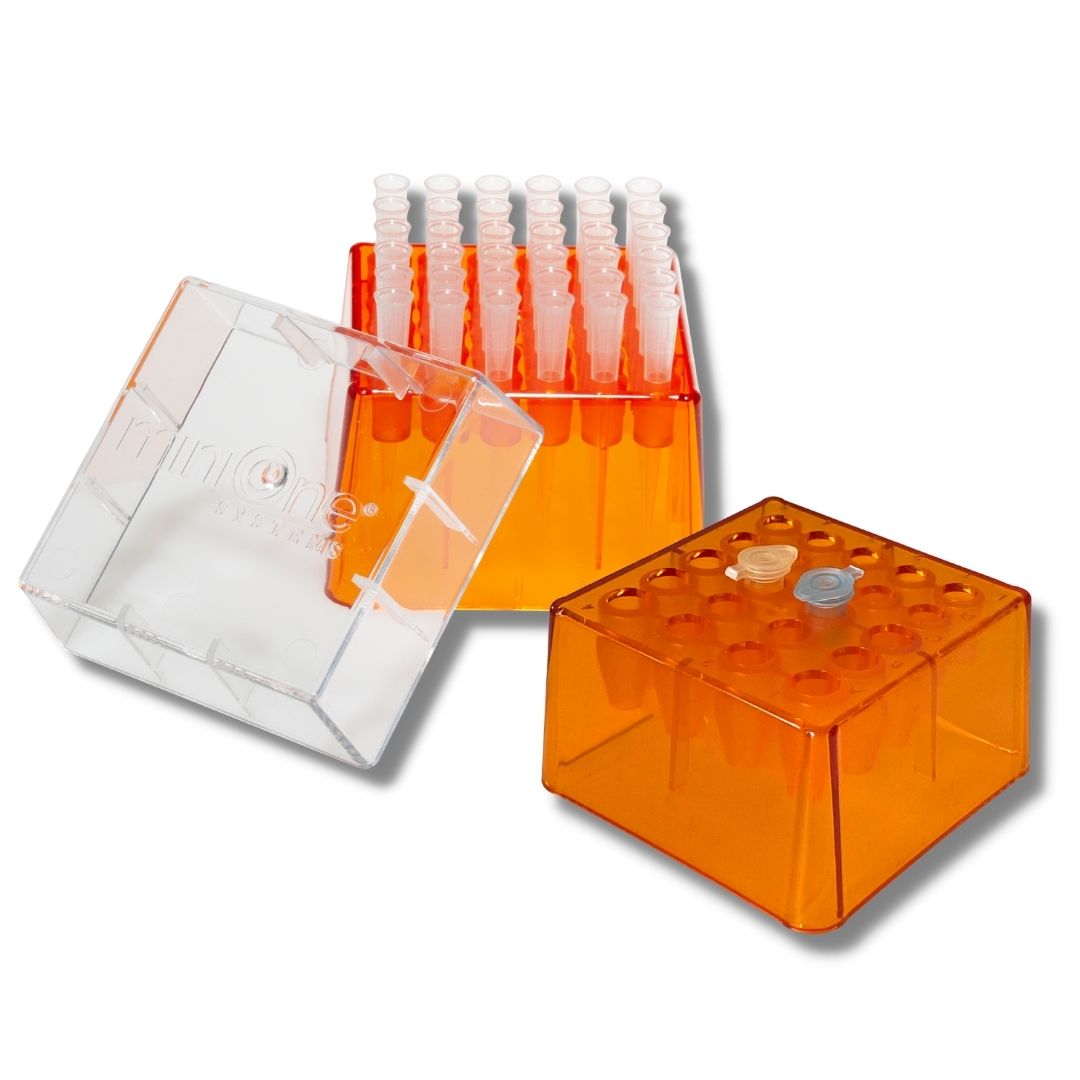 Tips and tubes trouble? MiniOne T-Racks keep your micropipette tubes and sample tubes organized and off the lab bench or floor! Their compact, stackable design fits securely in the MiniOne Electrophoresis Carrying Case, come in a variety of fun colors, and make it easy to change pipette tips and find the correct sample tubes.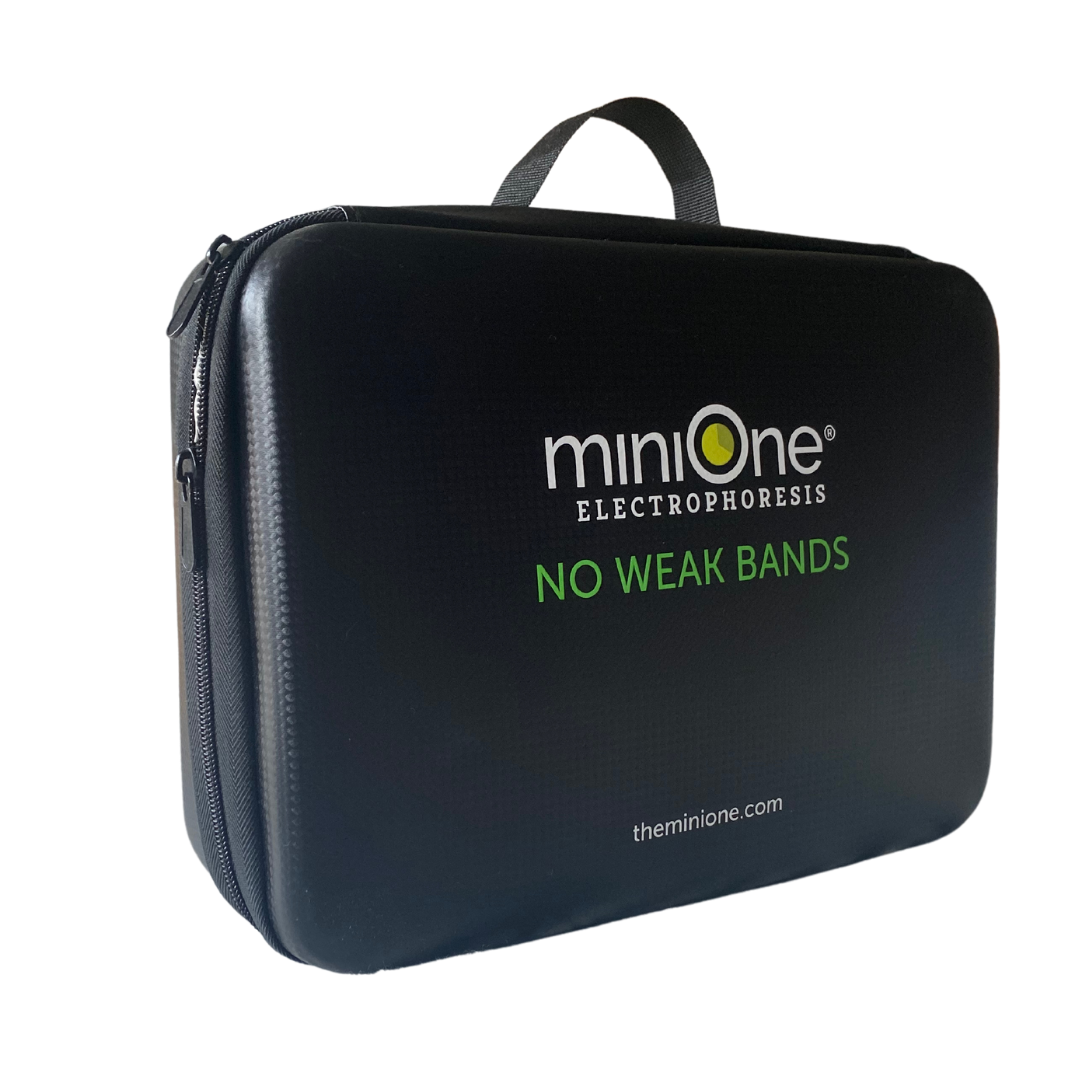 Electrophoresis: Anywhere. MiniOne Electrophoresis Carrying Case serves to keep systems safe and organized. No more misplaced power supplies, lost casting system trays, or scratched photo hoods! With custom foam cutouts for each component and additional space for reagents, its convenient zipper and handle makes the already portable system more mobile than ever, making it the ideal package for sending kits home in distance learning environments.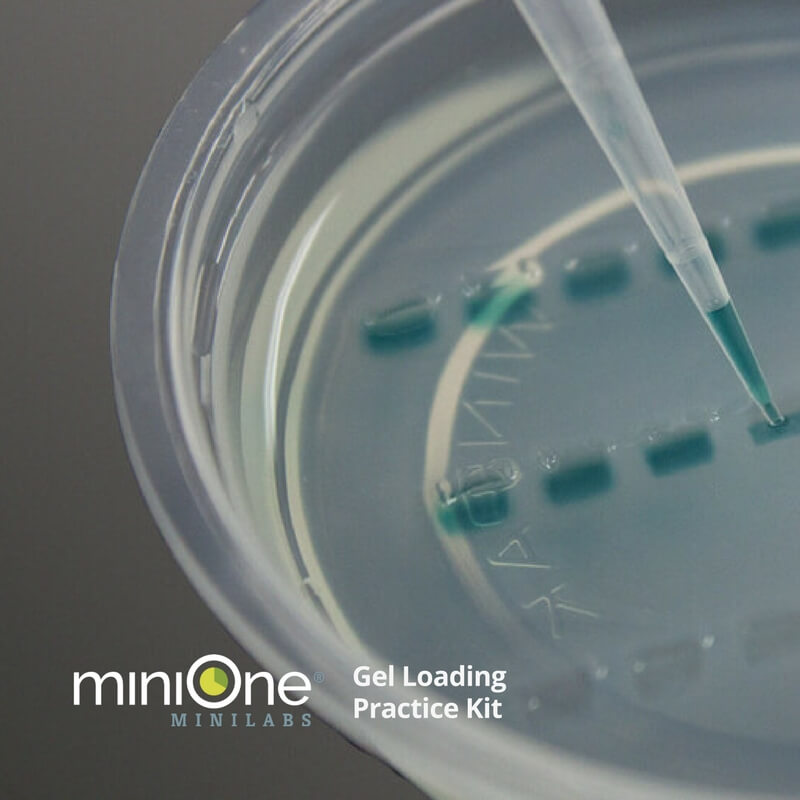 Perfect your pipetting! With the included Gel Loading Practice Kit (for a single user), students learn to dial a pipette to a volume that corresponds to the amount identified on the pipette practice card, and then practice loading into a soft agar disk with wells to simulate loading into an agarose gel.
Ready to get hands on with electrophoresis? Check out our

inquiry-based MiniLabs here

.
---
This NEW MiniOne Electrophoresis System for Distance Learning Kit includes:
A complete MiniOne Electrophoresis System:
Plus: