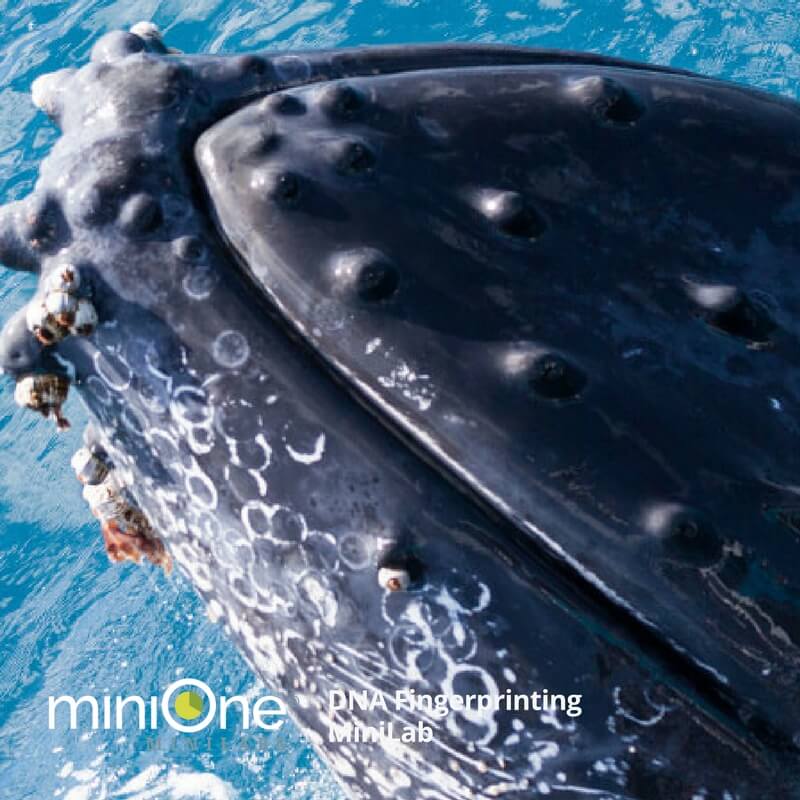 DNA Fingerprinting MiniLab
One of the most popular labs for first time MiniOne users, our DNA Fingerprinting MiniLab challenges students' pattern analysis skills as they sort through an array of bands to determine the parentage of an endangered humpback whale calf. Students gain the complete hands-on experience of pouring, loading, and running a gel while diving into real-world genetics and conservation biology. Students learn how DNA banding patterns can reveal the history and heritage of an individual, whether whale or human, while observing DNA separation in real time.
This fun, introductory lab challenges students pattern recognition and analysis skills in a real-world scenario. Learn how genetics is used to trace parentage, in this case, of a humpback whale calf, while learning the basics of gel electrophoresis. Students cast and load their own gel, then watch an array of bands separate in real time. This guide provides sample answers to questions and explains certain steps in the protocol.
Teaching Resources
Utilize these teachers guides and classroom handouts to get the most out of your DNA Fingerprinting MiniLab.
* Teachers, please contact us for password to access this file.
Buy Now
DNA Fingerprinting MiniLab
This popular DNA fingerprinting MiniLab helps biology students develop an understanding of gel electrophoresis and environmental science principles while helping a whale calf identify which whale is her father.
Price: $69.00 SKU: M3004
System(s): Electrophoresis